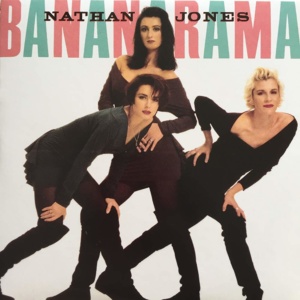 The year was 1987 I was deeply in love with Madonna, George Michael and Michael Jackson, but my girls were Sara, Keren & Siobhan better known as the UK girl group Bananarama. I was also a huge Motown fan having grown up with The Jacksons, Stevie Wonder, and Diana Ross & The Supremes. I loved the current music trends but I also loved discovering older music. Who came before, I would ask, who set the standard? Bananarama first hit my radar with the song "Cruel Summer", and later "Venus", but it was their Stock, Aitken & Waterman produced album simply called "Wow!" that cemented my idolization for years to come. "Wow!" produced the big hits  "I Heard A Rumour", "I Want You Back",  and "Love In The First Degree" the song that Berry Gordy the founder of Motown went on record saying was the closest anybody had ever come to the Motown recipe. My attention was caught by a little song towards the end of side two called "Nathan Jones", although I thought the production was a bit odd and quirky I just loved it. It was the only song on the album that neither the girls nor Stock Aitken & Waterman wrote, written by Leonard Caston and Kathy Wakefield, it was apparently a cover.
In 1988 Bananarama were at the height of their success but many changes were to come, the first being Siobhan Fahey announced she was leaving the group and was replaced by newcomer Jacquie O'Sullivan. Not unlike 1967 when original Supremes member Florence Ballard was replaced by Cindy Birdsong. In 1988 the Supremes were inducted into the Rock & Roll Hall Of Fame, that same year by coincidence, Bananarama were entered into the Guinness Book of World Records as "the most successful female band worldwide with the most charting singles". They released a Greatest Hits package which included a newly recorded and better produced version of "Nathan Jones" with Jacquie's vocals. I still remember reading the liner notes to my cassette, "This is a spirited version of a somewhat forgotten 1971 single by the Supremes, forgotten because the glitteringly famous Miss Diana Ross didn't sing on it thus it never turns up on Supremes compilation albums. Showing imperishably good taste, Bananarama have revived a marvelous song, it lives again." I was very confused, I loved the Supremes, however I only knew their hits via radio and a two cassette Best of compilation. What I didn't understand is how could Diana Ross have never sung on a Supremes song?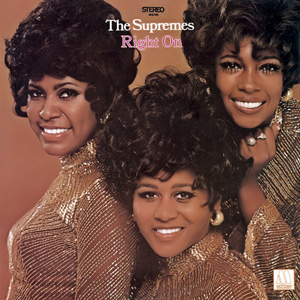 This discovery opened a floodgate of new music and history I never knew, imagine unearthing 8 new Beatles albums. I was shocked to discover over the years that the Supremes did not end but continued for 7 years after Miss Ross left in 1970. Founding member Mary Wilson along with Cindy Birdsong continued with new lead singer Jean Terrell, initially they had more success than Diana's first solo efforts. "Up The Latter To The Roof" and "Stoned Love" went top ten and you guessed it "Nathan Jones" was a top 20 US/Canadian single and a top 5 UK smash. The Group put out stellar albums including the Smokey Robinson produced "Floy Joy" and Jean's final album "The Supremes Produced and Arranged by Jimmy Webb". One final single was recorded before Jean left, the funky and fabulous Stevie Wonder penned "Bad Weather", in another era this would have been a huge hit. In between a few albums Cindy Birdsong left on maternity leave and was replaced with Lynda Laurence but it didn't stop there, the incredible voice of Scherrie Payne was brought in to replace Jean, her first album with them simply called "The Supremes" is absolutely fabulous and glamorous.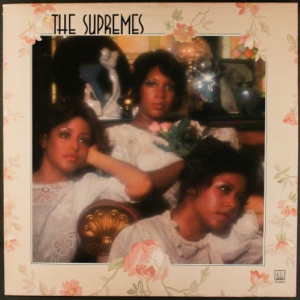 Check out the album's songs "He's My Man" and Color My World Blue". Sadly Cindy left again but then came sassy and brassy Susaye Greene who moved them into the disco years with the "High Energy" album. The title track with Susaye's angelic voice layering over the song is a timeless piece of funky R&B groove, not unlike Donna Summer's "Love To Love You Baby" released the year before but "Energy" was never a hit.  The lead single "I'm Gonna Let My Heart Do The Walking", is in my opinion, one of the greatest lost classics. Unfortunately the next album titled "Mary, Scherrie & Susaye" would be their final one as Mary Wilson decided it was time to leave and go solo. The Supremes were to continue on with Scherrie, Susaye and a new member but ultimately Motown decided that without any original members left the group should fold. The songs that Scherrie & Susaye had already written in anticipation ended up their own album called "Partners".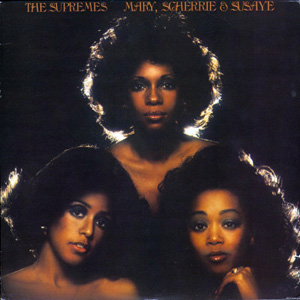 If you're a fan of the Supremes or the Motown era and only know the standards check out some of theses fabulous albums and songs. From Bananarama to The Supremes and a little song called "Nathan Jones", I discovered a treasure trove of lost gems…."Nathan Jones you've been gone too long".
The Jean Terrell Years with Mary Wilson, Cindy Birdsong and Lynda Laurence
Right On (1970)
New Ways but Love Stays (1970)
Touch (1971)
Floy Joy (1972)
The Supremes Produced and Arranged by Jimmy Webb (1972)
Mary Wilson, Scherrie Payne and Susaye Greene with Cindy Birdsong
The Supremes (1975)
High Energy (1976)
Mary, Scherrie & Susaye (1976)
The one that started it all