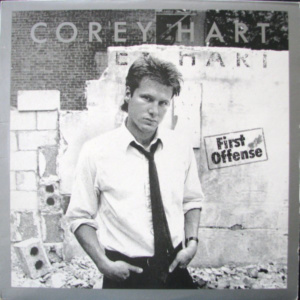 From an early age I was fascinated by pop music and the Billboard charts. I would sit down every Sunday at 10:00 AM and listen to Casey Kasem's American Top 40 and wouldn't leave till he got to #1. I remember being at my mother's cottage in the Laurentien Mountain's just outside of Montreal. It was the summer of 1984 and I was faithfully listening to the Top 40. Kasey would often talk about certain artists just before playing their song and then announce radio stations from across the country. I remember him getting up to the top ten and saying…."On great radio stations like Montreal's CKGM and here is Montreal native Corey Hart at #7 with Sunglasses At Night". While there are many Canadians currently dominating the American pop music scene, back then there were very few, it was quite difficult for a Canadian to have a hit. Hearing a Canadian station mentioned was even rarer, especially the local one I was listening to. That was the start of Corey's huge career. His debut album "First Offence" spawned three other hits "It Ain't Enough" which landed at #17 on the Hot 100, and the Canadian hits "Lamp At Midnight" and my favorite at the time "She Got The Radio". I got to see Corey at my first ever concert, as the opening act for Culture Club in March of 1984.
1985 was the year that turned Corey into a superstar. His album "Boy In The Box" broke all records, selling 1 million copies in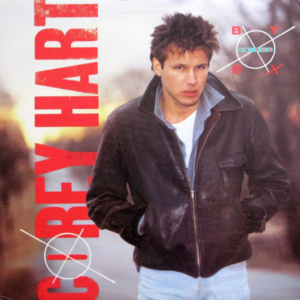 Canada, reaching Diamond status which was quite a rare feat. "Never Surrender" became his anthem and his biggest hit going all the way to #3 on the Billboard Hot 100 and #1 in Canada and many other countries. The follow up singles "Everything In My Heart" the title track, and "Eurasian Eyes" continued the success, with Corey being mobbed by fans and selling out arenas.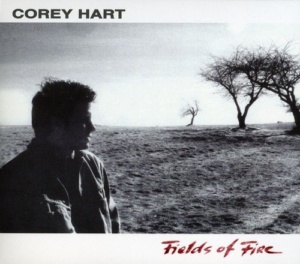 There are certain periods in every artist career that I enjoy more than others and 1986 for me was Corey's best. His third release "Fields Of Fire" is my favorite album. It spawned 5 top 30 singles in Canada, including the top 10's "I Am By Your Side" and the Elvis song "Can't Help Falling In Love" which went to #1. My favorite singles were his less popular ones, the rockin' "Dancing With My Mirror", the beautiful melodic "Take My Heart" and "Angry Young Man". Unfortunately in the US this would be the start of his chart decline as "I Am By Your Side" and "Can't Help Falling In Love" charted at #18 and #24 respectively but the rest of the album gained little momentum after that. The summer of 1986 was the first summer I worked in Montreal, while my mother stayed up at the cottage. I would go up to visit her on the weekends, the bus ride was long, there was no ipods or cell phones in those days but I did have a Walkman and played my "Fields Of Fire" cassette, track  number five "I'm….Goin' Home" always got me a bit emotional.
For me Corey's peak was 1988's "Young Man Running". To this day "In Your Soul" is still my favorite Corey composition and one of my all-time favorite songs. If ever I was to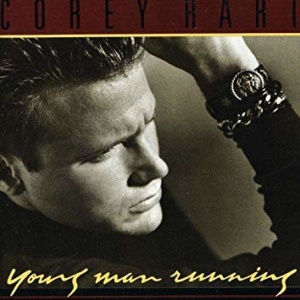 become a songwriter this would be the song I'd want to write. The song reminds me of my childhood, of not fitting in, and of my mom, to quote Corey her "words of wonder". The song peaked at #2 in Canada and made the top 40 in the US at #38. Other favorite tracks from the album include "Spot You In A Coalmine" which should have been a bigger hit, "Chase The Sun", and "So it Goes". Young Man Running along with the albums Fields Of Fire and Attitude and Virtue form my trinity, my favorite top three Corey Hart albums.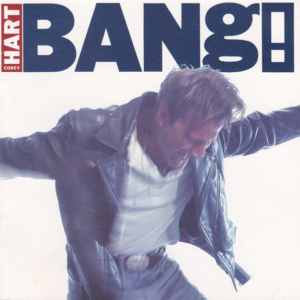 "Starting Over" was Corey's motto in 1990 with the release of the "Bang!" album. The rockin' and fantastic lead single "A Little Love" went top ten in Canada at #8 and would be his last top 40 single in the US stalling at #37.  Sadly this comeback would not last, the 80's were over, the music scene was changing and from what I understand Corey was disappointed with his record label and promotion. He left Aquarius Records and EMI and singed with Sire Records and Warner Brothers. He only produced one album with them but 1992's "Attitude & Virtue" is one of his most outstanding from start to finish, his most solid album. From the stand out opening track "Back In The Hand", "Love and Money" to what I consider his best ballad "Baby When I Call Your Name". The album spawned 4 top 30 hits in Canada including "92 Days Of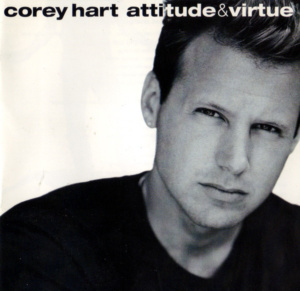 Rain" "Always" and I "Want (Cool Cool Love)", other great tracks include the song "Poster" a personal favorite of mine.  Despite the success of some of the songs it remains one of his least successful and known albums, only one of two that isn't certified Gold or Platinum. Being the only album he did for Sire Records and not a huge seller it's unfortunately hard to find on physical formats.
The meeting:
I can't remember the exact season but there was no snow, it was probably the autumn of 1995, I was working in Montreal in small art supply store on Sherbrooke and Decarie. The art store was separated from the framing shop and the other employees by a doorway up the stairs, my manager had left for lunch and I was oddly alone. I remember pricing tubes of paint when suddenly a couple entered the shop. The man was holding a car seat with a baby in it. I went over to ask if they needed help, I remember they were looking for Sennellier pastels, which unfortunately we didn't sell. As I returned to the cash desk I had an eerie feeling that the cute husband with spikey hair and a little earing looked mighty familiar, then it hit me "OMG was that Corey Hart?" I get very nervous when meeting celebrities especially pop stars so the rest is a bit of a blur and interpretation. I returned to the couple and as I was about to ask "Are you…" I could see Corey coming over and then standing between me and his wife Julie Masse. At the time Julie was the big pop star in Quebec, I'm assuming he thought I was a huge fan and was about to chat her up, but when my sentenced of "Are you…" finished with "…Corey Hart, I'm a huge fan", he completely lightened up and became super friendly. I went on about how much his music and lyrics meant to me, he then asked me what my favorite song was, I was so nervous, I could barely think and blurt out the answer "….In Your Soul", I said the song meant a lot to me and that it reminded me of my mom. I told him his fans miss his music, and wondered if he was going to ever release another album. He said he was working on a new one to be released the next year, that album became his self-titled Sony release from 1996. He was an absolute gentleman and genuinely interested in what I was saying, he even introduced me to his little baby girl "India". I remember briefly turning to his wife and saying "You're Julie Masse right?", and then turning right back to Corey, it looked like I snubbed her, I felt awful about that afterwards but it was just me being nervous. In those days there was no cell phone camera's, I did not ask for an autograph, I felt like that would be intruding. He asked me to write him a fan letter, I started writing one, but before the internet and e-mails I was not someone who was big on writing or posting a letter.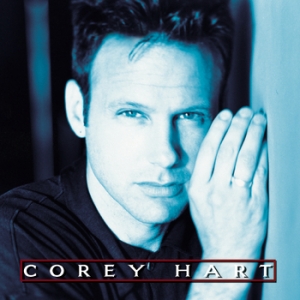 Corey made good on his promise and released the self-titled album "Corey Hart" in 1996. The album was a huge successful comeback. Four songs made Canada's top 40 including the #2 hit "Black Cloud Rain", his beautiful ode to Julie "Third Of June" and my favorite track "Tell Me". Corey played an absolutely fabulous show at the Theatre St-Denis which I attended. I remember at one point towards the end of the show, he played without the band, solo on the piano, he asked the audience what they wanted to hear and played anything and everything we screamed out, I remember him doing a beautiful rendition of the deep cut "Jenny Fey" from his debut album. Two years later he released what was to be his final album called "Jade" and then he faded away. His name would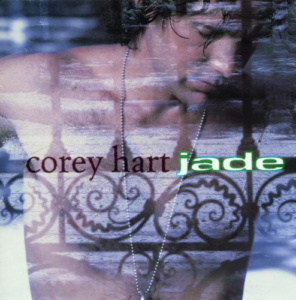 occasionally pop up as a songwriter on songs for other artists like Celine Dion, but Corey retreated from the crazy fame of recording and touring. Corey and I are similar in a few ways. I'm not a singer or songwriter, but we are both from Montreal and we were raised by two incredible moms without a dad. Corey did not want his kids to be raised without a dad so he decided to put his family above his career and say goodbye.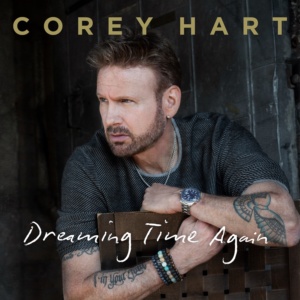 In 2014 Corey decided to do one last farewell show in Montreal but I was not able to attend. I thought that was the last we would see of him but last year he announced that he was working on new music and a country wide Canadian tour, this past April he was inducted into the Canadian Music Hall Of Fame at the Junos. This past week he released his new album "Dreaming Time Again" which debut at #3 on the Billboard Canadian album chart. On June 24th I will see Corey again in Victoria at the  Save on Food Memorial Center.
It took over 25 years, Corey here is my fan letter,
Thank you for the music.