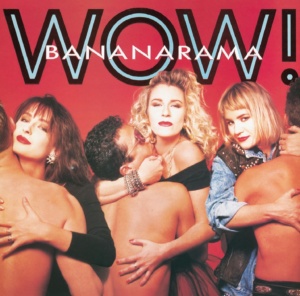 It was 1987, I was in college, still listening to Madonna, Whitney Houston and George Michael; Kylie was still a year away from releasing her first album, but my favorite girl group crush would release their ultimate pop masterpiece simply titled "Wow".
Let's go back a bit, Bananarama first appeared on my radar in 1984 with "Cruel Summer", their first top ten in North America, it was a cute little song with 3 confident girls having fun, but by 1986 the game would change. Their 3rd studio outing "True Confessions" featured one of the ultimate 80's cover songs "Venus", originally recorded by 60's group Shocking Blue, the girls revamped the track along with superstar producers and Hit Factory makers Stock, Aitken & Waterman, they made the perfect pop combination. The girls loved Stock Aitken & Waterman's previous work with the Dead Or Alive song "You Spin Me Round" and wanted that same hard edge euro dance sound for "Venus", that coupled along with the super sexy and sultry video made them superstars and the song went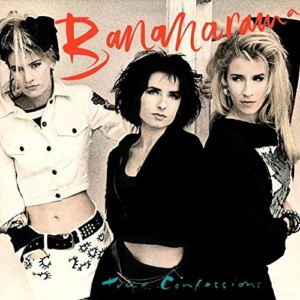 straight to the number one spot of the Billboard Hot 100. My best friend Chris and I had taken Jazz Dance as one of our gym electives in college, we were hilariously the only two guys in the class and our final dance routine was done to none other than "Venus". Bananarama had other hits along the way like my favorite of the time "Trick Of The Night", and "Robert De Niro's Waiting", but none would have an impact in North America.
"True Confessions" only had two songs produced by Stock, Aiken & Waterman but when it was announced that they would write, produce and arrange their entire next album I was beyond excited. The album "Wow" was co-written by the girls, who fought with Stock, Aitken & Waterman along the way, the producers were not used to writing songs with their artists. Unlike most pop groups today Bananarama were not a prefabricated band. They formed in 1979. Sara and Keren were best mates since early grade school. When Keren moved to London Sara followed and met Siobhan in college studying fashion journalism, together they rented a flat and as they say the rest is history. They managed themselves for the most of the time, they insisted to write or co-write their songs, designed they look, nobody told them what to wear, they were sexy, but strong and confident women, without just being arm candy for men.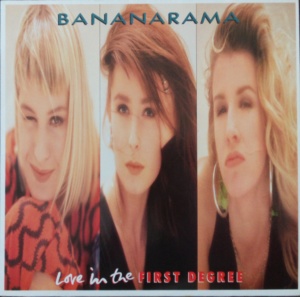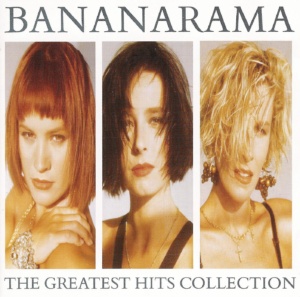 "I Heard A Rumour" the first single that preceded the "Wow" album was not a disappointment, the song became their 3rd and final top ten in North America going to #4. The album was a juggernaut and it had a unity unlike their previous efforts. "Love In The First Degree" my favorite song, became their biggest hit in the UK, Berry Gordy the founder of Motown said it was the closest anybody had to come to the Motown sound. Unfortunately after putting out 4 studio albums, 20 singles and living together for 9 years a split began to happen. Siobhan decided she wanted to pursue a different sound and went on to form Shakespeare's Sister, their performance of "Love In The First Degree" at the Brits Awards in 1988 would be their last together.
Like The Supremes the group that inspired them, they would continue with a new member named Jacquie O'Sullivan. I have to admit this was an exciting time for Bananarama fans. They were inducted in the the Guinness Book Of World Records as the all-female group with the most chart entries in the world. The album "Wow" still had some hit singles left in it, so Jacqui's voice was added to the super fab "I Want You Back" making it a number 5 smash in the UK. It was at this point I started realising the differences between the UK and American charts, none of their singles would chart in Canada or on the Billboard Hot 100. I started shopping at import record stores picking up all the UK 12" Bananarama singles I could find, I sadly couldn't hear these hits on the radio but I could play them all I wanted.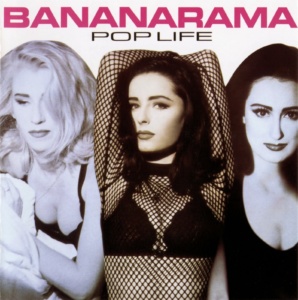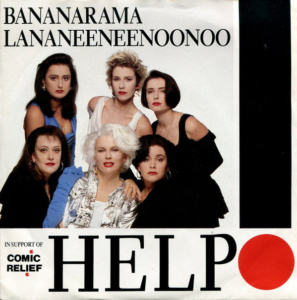 Keren, Sara & Jacquie toured North America in 1989 and luckily Montreal was part of the schedule but sadly their only Canadian date. Along with my best friends Chris & Ernie we saw that fabulous show at the Metropolis Club on March 22nd. A year later Banarama would continue on with one of their best albums "Pop Life" but the imperial phase of them having hits would be over as the grunge 90's were ushered in. In 1991 Chris and I saw Siobhan and Marcella Detroit as Shakespear's Sister at a small club at the corner of St, Laurent and St Catherine called the Dome. I remember being so close to the stage that every time Marcella would swing her guitar around while playing I had to duck as I was afraid of getting hit.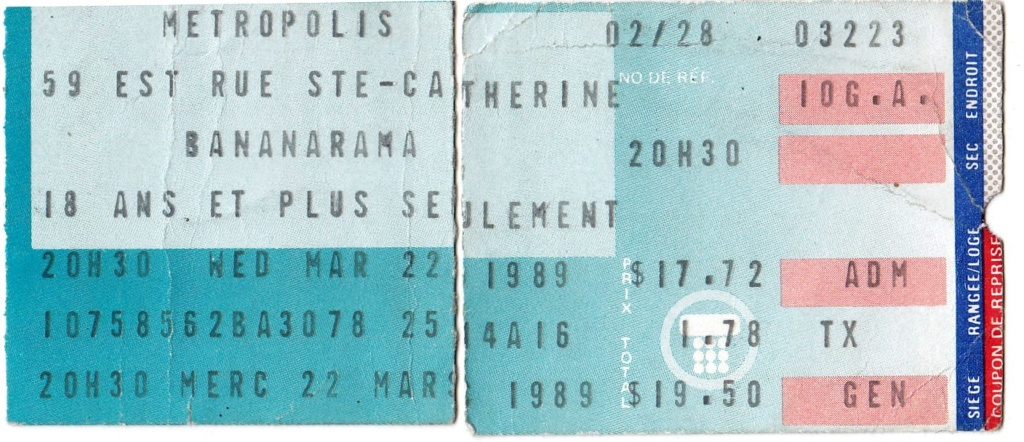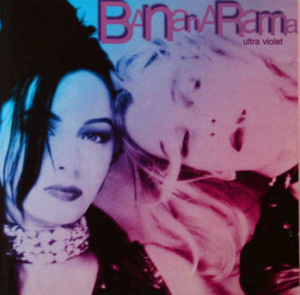 After 3 years Jacqui would quit Bananarama and best friends Sara & Keren continued on as a duo. They reunited in 1992 with Stock & Waterman (minus Aiken) for the Abba-esque "Please Yourself" album. In 1995 the small Canadian record label "Lime" released "Ultra Violet" and they appeared alongside a dozen artists at the Montreal Forum to promote the album. They only sang 2 songs, the new single "Every Shade Of Blue" and "Venus", but there I was with my best friend Chris, we were probably the only two real fans there to see Bananarama as the other artists and audience members were much younger. I remember holding up the program booklet from the 1989 concert which I brought along with me, Keren caught my eye then pointed to me saying "I'm sure you'll know this song" as they went into "Venus". They released a few more albums from 2006's comeback "Drama" to the recent "Viva" in 2009.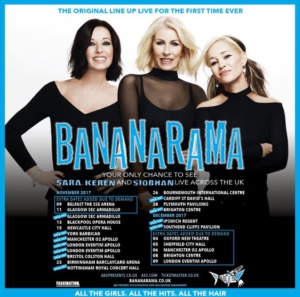 I was floored when I found out this month that Siobhan was reuniting with them and going on tour. I can't wait to see them live for the first time as a group. Thank you Sara, Keren & Siobhan, for all the music, the videos' the dance routines and the fabulous times I've had in my living room singing and dancing along.
Note: If not for Bananarama I might have never discovered Kylie Minogue. I remember my best friend Chris going into that same import record shop buying her 12" single "I Should Be So Lucky" based solely on the fact it was produced by Stock, Aiken & Waterman, that started a whole new obsession and passion.