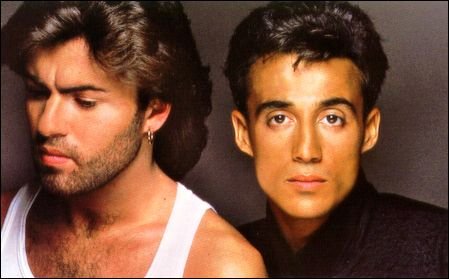 To say I'm a huge fan is an understatement but I never really realised how big of an impact his lyrics, music and life had on me. My all-time favorite group and artists are The BeeGees, when Maurice and Robin Gibb died I was devastated, but I didn't feel the same as when George died, maybe because they were older than me, not part of my formative high school years, but I felt that the BeeGees had come full circle with their last album "This Is Where I Came In" in 2001. I was also devastated after Michael Jackson died but his life was plagued with so many issues and I was so far removed from his reality. George's career, in my opinion was cut way too short, he was only 53, his last studio album of new material dates back to 2004's album "Patience", I'm still waiting for a follow up. When I got the news about George on Christmas Day I just crawled up in bed and cried. I was already emotional because Christmas reminds me of my mom who I lost around the festive time, so my emotions were running high, I had just posted some pictures of her on Facebook, I was feeling a bit down, then 15 minutes later the news about George popped up on my newsfeed, it was all I could bare.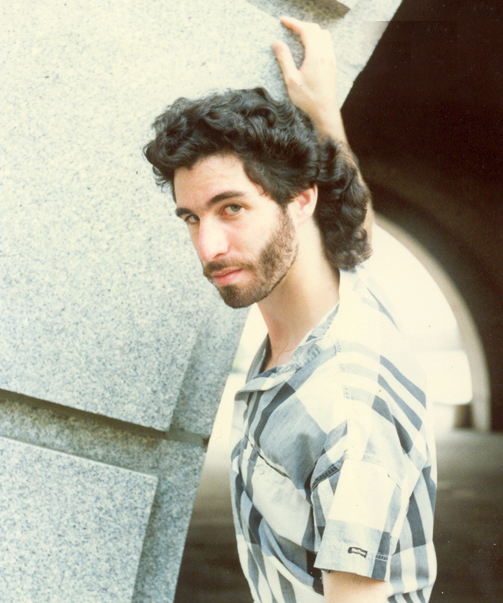 1985 was my graduating year from high school and outside of Madonna Wham! was all the rage. My best friend Chris Dardzinski and I were Wham! I first met Chris in grade 4, like George Michael I was the new student arriving mid-term, and in the same way Andrew Ridgeley was assigned to be George's guide in class, Chris was assigned to me, we became inseparable closer then brothers. I remember walking into the local record store, Madonna's "Like A Virgin" and Wham! "Make It Big" albums were on display, Chris bought "Make It Big" and I bought the Madonna album, we would then make cassette tapes for each other so we could have both. Chris and I couldn't sing or play any instruments but by High School, we dreamed of being pop stars, we photographed ourselves like photoshoots for record covers; we even wrote songs or rather poetry and compiled them into imaginary albums. You couldn't go anywhere without hearing "Wake Me Up Before You GoGo", "Everything She Wants", or the mega song "Careless Whispers", all went to #1, but my favorite at the time was the #3 hit "Freedom", not the George Michael song from 1990 but the song that accompanied the music video from their historic concert in China. Despite many writing them off as bubble gum pop stars, George knew how to write a hit and channel the magic of Motown. Looking back today those songs are still classics, and not as simple as some would believe.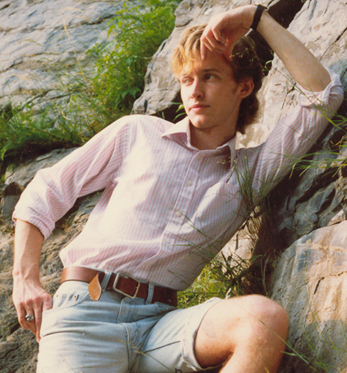 As we started college everybody was growing up, but as Chris and I remained friends. We were shocked at the news of Wham! splitting up.Their final album "Music From The Edge Of Heaven" is still my favorite. I remember walking into the record store and buying it, I loved how side one of the vinyl with the 4 up-tempo tracks was called "The Hot Side" while the other side with the ballads was called "The Cool Side". More importantly was the music, only eight songs long but eight amazing songs. "I'm Your Man" is probably my favorite upbeat Wham! song, when I saw George in the music video with the brown hair, cropped beard, tambourine and gloves I wanted that look, it wasn't long before I grew a beard although not a neat as George's. "A Different Corner" from the same album, credited to George as a solo artist is one of his best tracks, a beautifully haunting ballad with heart wrenching lyrics "Take me back in time maybe I can forget, turn a different corner and we never would have met, would you care?" Another favorite of mine is an album track called "Blue (Live In China)" I had no idea at the time that this song was originally the B-Side to their early single "Club Tropicana"  then called "Blue (Armed With Love)", but from the first few notes I fell in love with it. Chris and I kept writing more song lyrics throughout college and like Wham! we decided to fake-spilt up and write our own albums. The song "Blue (Armed With Love)" was on my first solo imaginary record along with my other originals.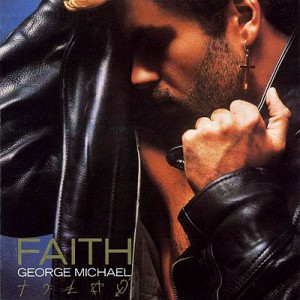 We were both waiting for George's next musical chapter to arrive but in the meantime 1987 brought us my all-time favorite duet, the chart topper "I Knew You Were Waiting For Me" by George and Aretha Franklin. I still can't help singing George's part whenever I hear it. Then Faith happened and everything just exploded, at this time Chris and I had both graduated from College. I have to admit I wasn't an immediate fan of his new sound it was a bit too R&B for me. I was not enamored with the lead single "I Want You Sex", which was plagued with radio and MTV bans including Aretha Franklin who vowed to never sing with George again. It took some time but I got to love songs like "Father Figure" "One More Try," "Monkey", and the title track,  four #1 singles from one album was quite a feat in those days. Two of my favorite songs from the album were the only two non singles, "Look At Your Hands", and "Hand To Mouth". Both Chris and I saw Michael's legendary Faith tour at The Olympic Stadium, unfortunately it's one of the worse places for a concert sound wise but we were thrilled to see him. The album went on to win Album Of The Year at the Grammy's, there was no stopping George.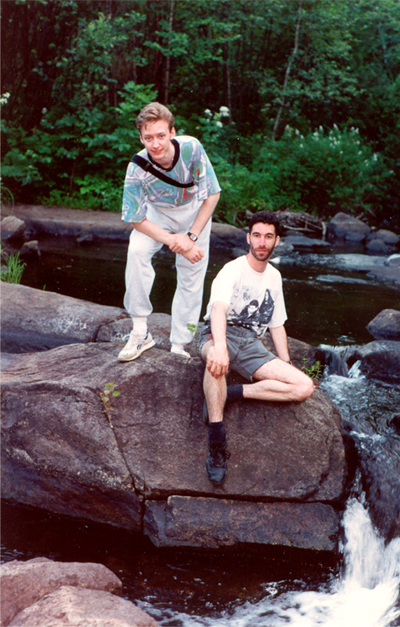 1990 was a huge year of musical change, the 80's was gone, the sound of pure pop was giving way to Grunge and R&B. I remember walking into my local HMV and seeing no more vinyl records just lots of cassettes and CD's, my musical tastes were changing and so was George Michael's. That's why George's new album "Listen Without Prejudice Volume One" just blew me away. To this day it ranks at #2 for my all-time favorite album, just under The BeeGees 1975 record "Main Course". "Listen Without Prejudice" was exactly the music I wanted to hear, incredibly produced with beautiful melodies and either personal or social conscious lyrics. George never gets credit as a record producer but he was one of the best, on his albums he did it all, the writing, the arrangements, the production and in some cases most of the instrumentation with just a few session players he trusted. "Praying For Time" is probably one of the greatest songs ever written, a commentary on social injustices "The rich declare themselves poor, And most of us are not sure, If we have too much, But we'll take our chances, Because god's stopped keeping score, I guess somewhere along the way, He must have let us alt out to play, Turned his back and all god's children, Crept out the back door…" it went to #1 but with no video and George's dispute with Sony nobody remembers it. The track most people remember from the album is the incredible "Freedom 90", George's plea to rid himself of all those pre-fabricated images, listening to the lyrics now we can't help but wonder if his oppressed sexual orientation wasn't hinted in the song. The album contains so many of my favorite songs, "Something To Save", "Heal The Pain" whom he wrote for Paul McCartney, they even recorded a duet of the song for his compilation CD "Twenty Five", the haunting rendition of Stevie Wonder's They Won't Go When I Go, the war torn "Mothers Pride, "Cowboys and Angels and "Waiting For That Day" the final single that should have been a huge hit but never was. I loved how the album ended with the Reprise song "Waiting" I hadn't seen anybody do that since the BeeGees.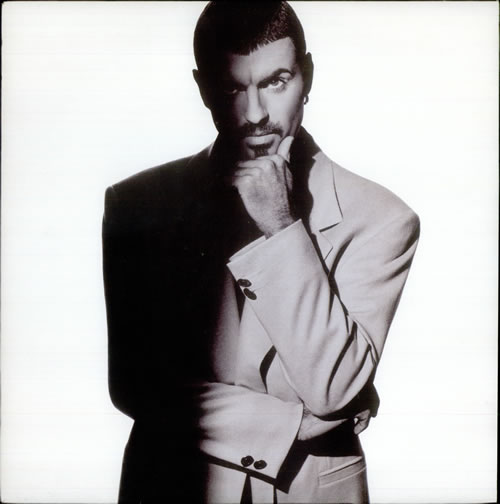 The 90's were a huge adjustment for both me and George, in 1993 I came out as a gay man while George had also come to this realisation, he kept it hidden for quite some time. His 1996 album "Older" gained him a bit of a comeback in the UK where it outdid the Faith album, in the US the haunting single "Jesus To A Child" and fabulous dance track "Fastlove" kept him in the top ten of the Billboard charts, to some of us this album confirmed he was gay with the non-too subtle lyrics and drastic change in looks. Perhaps for George this was fine, since he could have a career but didn't have to deal with craziness of mega stardom. We both lost our mothers to cancer whom we loved dearly, unlike George I never got to talk to my mom about my sexual orientation; I came out a year after she passed. My mother's death was a huge black hole for me, George seemed to suffer a similar fate especially when combined with the loss his first lover Anselmo to AIDS. George finally "came out" publicly in 1998 in that much too talked about bathroom incident, which in my opinion has overshadowed his musical output and place in music history. Both Chris and I wondered about George's sexuality over the years but now we had confirmation with an out in your face song and hilarious video called "Outside" which mocked his arrest and made no doubt of the fact that George was like me, a proud gay man. At this time Andrew Ridgeley had long traded his superstadom life for a quiet retreat with his wife Keren from Bananarama. Like art imitating life Chris stopped writing songs and compiling album, I kept it going throughout the 90's and the early 2000's turning my lyrics to the struggles of me losing my mom and becoming a gay man. Chris got married in 1998 and just 2 years later would be the last time we were friends. In 2008 I was lucky to see George's absolutely incredible concert "Live 25" at the Bell Center in Montreal; it was the concert I waited 25 years to see, I couldn't help but think of Chris at the show, I wonder if he was there. To this day I still don't completely understand what happened; Chris decided to give up an entire part of his life and most of his friends including me. It's been over 16 years since we've spoken, every so often, a song, an artist or a place reminds me of him. I'll never understand how such a close friendship could just be erased. George Michael's death has reminded me all over again, I mourn George Michael, I mourn my best friend, I mourn my grad years and college, and all the wonderful music we'll never hear from George. So again I ask: Take me back in time maybe I can forget, turn a different corner and we never would have met, would you care?