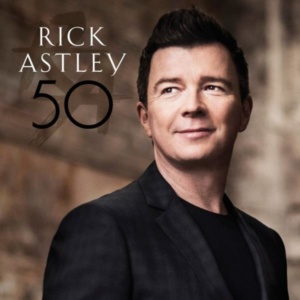 1. 50 Rick Astley
It's too bad that Rick will always be type casted to Rick Rolling and "Never Gonna Give You Up", his aptly titled album "50" (his age), is in my opinion his greatest. It's his second #1 album in the UK after his mega debut. We always knew that Rick could sing but he is equally a talented musician and songwriter. He started showing his talents after leaving Stock Aitken and Waterman's hit factory in the 90's with songs like "Cry For Help". For this album Rick writes and plays all the instruments himself. The singles "Keep Singing" and "Angels on My Side" are just as fabulous, catchy, and melodic as anything from the late 80's but on these songs the lyrics are not just a throw away line that fits the song. "Wish Away" is lush and gorgeous. Rick gets downright gritty and funky in one of the album's best tracks "This Old House" an old school vibe with fab guitar licks, the coolest heavy base and haunting keyboards, if anything could and should legitimatize rick as a musician this is it. "Pieces" is a haunting fight for your rights rock/pop anthem. "Dance" is a lighthearted and cute song about the Angel and Devil, I dare you not to get up and Dance. Rick has something to say on every track without being preachy or corny and he is able to craft his lyrics around superb songs. Two tracks on here from his aborted 2013 album The Red Book, "I Like The Sun" and my favorite "Let It Rain" are perfect examples. "Let It Rain" is a fabulous song, I could hear it being sung in churches across the country with a huge choir, if there was a healing song on the album this is it. Rick keeps the praying vibe, although a little bit more upbeat with "Pray With Me". Just when you think the album is going to lose steam the song "Coming Home Tonight" shakes you up with a fast paced marching anthem not far from something U2 could create." the lyrics "And the saints came marching in, And I was free again….I'm coming home tonight, Waited all my life, I'm coming home tonight, I need to feel alive, I've been holding on to anger, I've been holding on to fear, I've been weighed down by an anchor, So many wasted years". "Let It Be Tonight" slows it down a bit but the North American release of the album has two bonus tracks "A Letter", and the acoustic guitar folk-ish ditty "Sailing", as the song finishes it makes you want to listen to the album all over again. The album 50 is a must in your record collection.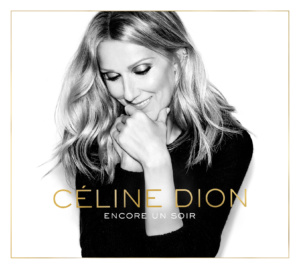 2. Encore Un Soir Celine Dion
Celine is back on form, I haven't been too keen on her latest albums especially her French ones, this is her best since 2003's "1 Fille & 4 Types". Celine is best when she wears her heart on her sleeve and sings about her passions and not just a crafted hit song. She teams up with Jean-Jacques Goldman one more time for one of her best records, the heart wrenching lead single and title track about the loss of her husband. Don't get me wrong this album is not a downbeat but an uplifting affair. "L'étoile", my favorite "Les yeux au ciel" and bonus track "À vous", brings the beats to the dancefloor with plenty of hope. Celine does take a chance on the oddly fitting cover of Robert Charlebois' "Ordinaire", Charlebois kindly changed his original lyrics to fit the songstress herself. For those fans that have never heard her French repertoire I always say the same thing, check it out. Her French albums have maturity, artistry and sophistication that her English albums just don't have. I'm hoping this time her new English album, due soon will finally step up to the plate.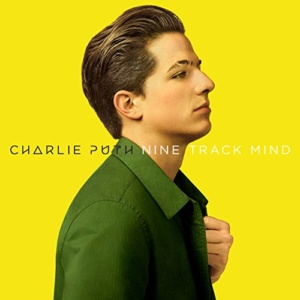 3. Charlie Puth Nine Track Mind
Charlie was my breakout artist of 2015. His debut single (outside of the mega hit "See You Again" where he is a featured artist alongside Whiz Khalifa) "Marvin Gaye" featuring Meaghan Trainor was my favorite song from last year. The track is a master blueprint on how to write the perfect pop song, engaging key changes, a beat that won't let you sit down and a melody reminiscent of Motown but Puth still manages to keep it current and timeless. The same could be said about the album's opener "One Call Away", both songs should have been huge singles on the Billboard Hot 100 but "Marvin Gaye" stalled at #21 and the latter just outside the top ten at #12. It took the 3rd single, the weaker "We Don't Talk Anymore" with the help of Selena Gomez to finally break through. The album has fabulous non single tracks including the mesmerizing "Dangerously", the uplifting anthem "Up All Night" and Carole King-esque "Left Right Left". Charlie goes all falsetto and old school R & B on "Suffer". The closer "Some Type Of Love" like all the others could all have been fab singles on the radio. I can't wait to hear what he does on his sophomore album.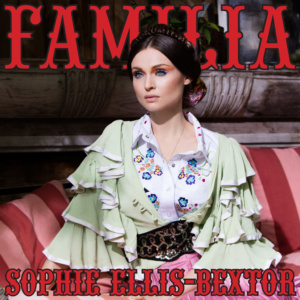 4. Familia Sophie Ellis-Bextor
I lost track of Sophie two albums back but I was pleasantly surprised when I heard the first few songs from this album. Beautifully written and produced by Sophie and Ed Harcourt, Familia is an upbeat euro dance pop electronic extravaganza with just a splash of Latin influences. "Why Be so ordinary, why conform" she sing on the opener "Wild Forever" and that is exactly what she does, this isn't just a retread of her older albums. "Wild Forever" wakes you right up with its encompassing and swirling keyboards and brash sound. The second Single "Death Of Love" is one of her best songs, a beautiful mesmerizing and haunting song with heartfelt lyrics and an "endless" melody to match. "Hush Little Voices" steers a bit into country folk-ish territory with its percussion and pedal steel guitar vibe. "Here Comes The Rapture" is breathtaking, the string arrangement is lush and gorgeous with a fantastic vocal falsetto to accompany it, Sophie has really outdid herself on this outstanding track. The lead single "Come With Us" makes you never want to leave the dancefloor with a fabulous four on the floor beat. The album never gets tired, but keeps on going with the sad "Casandra" pop orientated "Puppet Heart" and Latin flavored "Don't Shy Away".
Be sure to check out the fabulous artwork for the album including the photos and videos by director Sophie Muller filled in Mexico.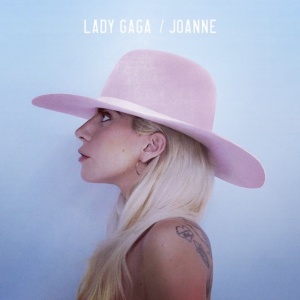 5. Joanne Lady GaGa

GaGa is back on track with a stripped away pop album that finally showcases her songwriting and vocal ability instead of noisy over production which has plagued her previous releases. Standout tracks include her heartfelt tribute to her aunt "Joanne", "Angel's down", the rebel country tune "Sinner Prayer", the one hit "A Million Reasons" and burlesque flavored belter "Come to Mamma". I love "Just Another Day" which is oddly delegated as a bonus track on the deluxe edition. For those that want to hit the dancefloor, there are plenty of tracks including "Diamond Heart", "Perfect Illusion", and the 60's vibe "Dancin' In Circles". There are a few missteps including A-Yo and "John Wayne" which did not set the charts on fire.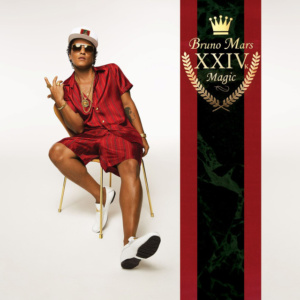 6. 24K Magic Bruno Mars
A short but tightly produced nine track album. Bruno has all the grooves, funk and mastery of the Rhythm and Blues of the 1970's but infused with the jams of the 1990's. I beg you to try sitting when 24K Magic is playing. Other standout tracks are "Versace On The Floor" which sound like a long lost hit from the mid 1990's and "Straight Up And Down".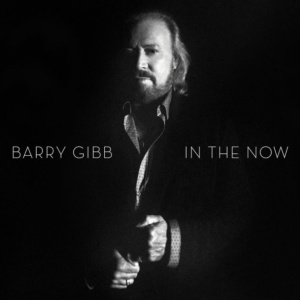 7. In The Now Barry Gibb
The last standing brother of the mega group The Bee Gees, and my all-time favorite music artists. I didn't think I would ever hear new music again but Barry along with his sons Stephen and Ashley are back with a beautiful album. Barry has not lost his touch; the sound and production are fantastic, first single "Star Crossed Lovers" sounds like it was plucked from the old Blue Weaver Bee Gees band sessions of the late 1970's. Even in his 70's Barry voice still sounds great. Stand out tracks include the title track "In The Now", "Grand Illusion" which could be hits for the BeeGees today, and Blowing' A Fuse. The album loses a bit of steam at the end but finishes with the poignant country flavored "End Of The Rainbow", Barry's tribute to brother Robin. Like most albums it offers a deluxe edition with three extra songs which are worth it. All were written a few years ago before this album. "Grey's Ghost" sports a George Harrison sitar sound, although the instrument is not listed in the credit. "Daddy's Little Girl" is a cute little country pop tune dedicated to his daughter Ali, and Soldier's Son, a song Barry wrote for an album for Ricky Skaggs.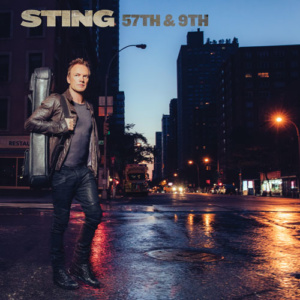 8. 57th & 9TH Sting
Sting is back on form with his first rock album in years, like a very fine wine he ages well. The production and sound is suburb, like the albums of the 1980's, only 10 song long (minus 3 extra live tracks), but ten good song with no filler. What I love about Sting is his lyrical poetry and his ability to make it a hook, a melody and song which doesn't sound forced. Lead single "I Can't Stop Thinking About You" has you immediate hooked, very reminiscent of his early hits. Stand out tracks include "50 000", "Down Down Down", and my favorite "One Fine Day" the catchy global warming cry for help. This album is not light pop, "Petrol Head" is as hard rock as Sting comes. No Sting album would be complete without a humanitarian song "Inshallah" meaning "if it is God's will it will pass" fits the bill fine. The album ends with the beautiful acoustic, think "Fields Of Gold", "Empty Chair" a tribute to James Foley the American photojournalist who was murdered in Syria in 2014.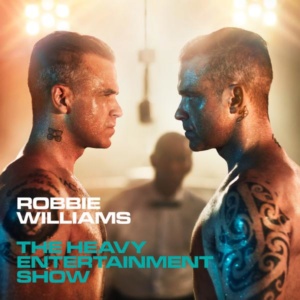 09. Heavy Entertainment Show Robbie Williams
The album is a bit of a mixed bag, it gave Robbie another #1 in the UK but the singles failed to light up the charts. Singles "Party Like A Russia", "Mixed Signals" and the title track are just ok. Standout tracks are "Love My Life" Robbie's new lease on life and autobiographical statement. Is it bad that I love the song "motherfucker", written for his newborn son, it's so damm cheeky and catchy, I dare you to sing "Your uncle sells drugs, Your cousin is a cutter, Your grandma is a fluffer, Your granddad's in the gutter, Your mother is a nutter, Your mother is a nutter, We are mad motherfuckers, You're a bad motherfucker". "Bruce Lee" is a superb 1960's rock retro piece with Robbie doing a nice bit of falsetto. Produced by Stuart Price the track "Sensitive" is a nice little slice of electronic romp on the dancefloor. A beautiful touching ballad "David's Song" a tribute to Robbie's manager who passed away is very reminiscent of his mega hit "Angels", no surprise it's produced by Guy Chambers who along with Stuart Price seem to take turn on the production tables. "Pretty Woman" turns the album back around with a fun heavy rockabilly vibe. "Hotel Crazy" co-written by Robbie, Guy Chamber and Rufus Wainwright takes a slow jazzy turn, the song finally finds it's groove with Rufus' lead chorus and fun spoken bridge. "Sensational" sound like a culmination of all of Robbie's songs, a perfect track to close the album or any show. Unfortunately most albums today have multiple releases with extra songs leaving consumers scratching their heads wondering which version to buy and reviewers questioning which version to review? Five extra tracks here make 16 songs a long album in my opinion. Out of the extras I like "When You Know" with its sparkling electronic sound. The biggest misstep is delegating the fabulous orchestral John Grant duet "I Don't Want To Hurt You" to the deluxe edition. I think the singles could have been rethought, there's a great album in here but it's just a little lost in all the confusion.
10. Paul Young Good Thing
I'm not usually a fan of cover albums but Paul delivers a nice stroll down memory lane with a selection of Memphis soul. He has a knack of picking songs that are not as well known or covered too many times.