I flip flopped back and forth with the #1 position any of my top 5 could have filled the bill but I believe that the Scissor Sisters and Mika produced superior products and interesting outputs. A few albums surprised me like Lionel Richie's country "Tuskegee", which become one of the top ten selling albums of the year in the USA, and Kylie Minogue's "Abbey Road", I did not think I would like either of them.
A few albums missed my top ten like Taylor Swift's "Red" which had some great tracks but I found needed more pruning, The Wanted's North American EP, and One Direction who had two albums chart at #1, "Take Me Home" could have made my list but I thought their first effort had better tracks. The most surprising is two of my favorite divas not making my list. The first is Madonna, I originally liked "MDNA" but it quickly wore off, she really needs to rethink her music for her next album. Then there's Celine Dion who French album "Sans Attendre" just didn't cut it for me despite the great single "Parler A Mon Père".
The single charts were much more interesting than the albums charts, they were ruled by Riahnna, Marron 5, Fun, Gotye (who topped the Billboard Hot 100 songs of the year), Taylor Swift and Canadian Idol Carly Rae Jepsen (who didn't cover "Call Me Maybe"), unfortunately I found her full length album really disappointing. There were great singles by the Scissor Sisters, Mika, One Direction and Ke$ha.
Top Ten Albums of 2012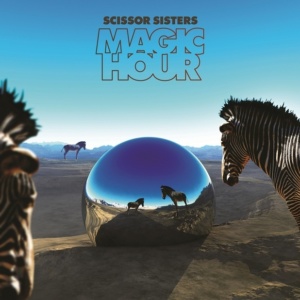 1) Magic Hour—Scissor Sisters
Their best effort since their debut album the "Sisters" keep delivering solid, exciting and fabulous music, from Jake's plead to his lover on the sultry "Baby come home" to their Calvin Harris collaboration "Only The Horses" one of the best dancefloor tracks of the year, so much better than "We Found Love" which Harris gave to Rihanna. "Inevitable" produced by Pharrell Williams for the Neptunes is lush and gorgeous, Jake's falsetto evokes memories of the BeeGees at their best, while "The Year Of Living Dangerously" feels like a James Bond theme, maybe they could replace Adele next time.
The album is a bit of a mixed bag "San Luis Obispo" is a typical Spanish/Island flavoured ditty but hey if Madonna could do it why can't they? While never boring some of the tracks like "Keep Your Shoes On", and "Shady Love" which I find mildly annoying especially Jake's attempt at Hip Hop, are kind of hit and miss, but a "Sister" miss is still better than a chart hit by any other.
"Self Control" turns to the house beats of the 90's, while the average "Best In Me" is kind of forgotten by the end of your listen. Luckily the last 2 songs get back on track with the beautifully haunting "The Secret Life of Letters" and "Somewhere" the Pet Shop Boys-esque dance jam that is pure bliss, this song should have been a single.
Then there's "KIKI", who would have thought that this would be the song everybody including Hollywood's stars would be clamoring about. The little Ms Matronic jam, with nothing but pulsating drums over her complaints about having her "par-tee" closed down even took the TV show Glee by storm, yet despite all that the Sisters have yet to produce a hit single in the USA.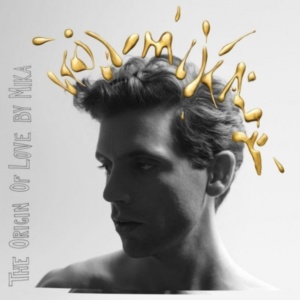 2) The Origin Of Love—Mika
When you open a Mika album you never know what you are going to get, but melody and lots of fun are a given. This album his 3rd, feels a little more grown up and less sugary pop, but he hasn't lost his sense of wonder, poetry or joy. Many collaborate with him including some of the industry's best. Nick Littlemore from the Australia dance duo Pnau lends a hand for a many of the songs including the fabulous title track whose melody and lyrics "Love is a drug and you are my cigarette, love is addiction and you are my Nicorette", "sticks in your head like glue, but once the breakdown/guitar verses kicks in, its bliss, this song has everything from pulsating drums, a double chorus "to the one I love…", too bad it's too unique for radio. "Lola" is a fun synth 70's bass line romp but following it is my favorite track "Stardust" produced by Benni Benassi, a fantastical dance floor pulsating jam over Mika's fab falsetto. "Make You Happy" whose video was filmed in Montreal, has a beautiful synth and string arrangements melded over an auto tuned muffled chorus which produces a really nice effect. "Underwater" is a stunning and haunting piano electro ballad, a song begging to be a big film score. "Kids" sound like an old familiar 70's classic tune but updated to our time, while "I Love You When I'm Drunk" is a fun take on his love life. "Step with Me' is a bit too formulaic for me but I give two thumbs up to the track "Popular Song" with Priscilla Renea, both authors give a big "middle finger" to their haters in high school with a cheeky silly synth song.
"Heroes" is a heartfelt and bittersweet song especially in this time of civil war around the world, "fighting someone else's' war" Mika's sing "Your blood on me, my blood on you", "Heroes aren't meant to survive". The moment doesn't last long as Mika breaks up the sombre tone with Pharrell Williams for "Celebrate" a Madonna-esque dance floor anthem perfect to dust off the sadness.
Included is Emily the English version of his fabulous French song "Elle Me Dit", whose friends tells him to stop wasting his life, get off his ass and do something with his life, write a song, make a million dollars, while he might not be making millions or having many hits, he and I are having lots of fun, eh Emily?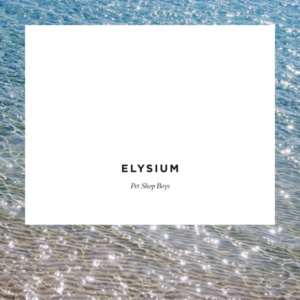 3) Elysium—Pet Shop Boys
Nobody does smooth electronic dance music like the boys, from the opening track "Leaving", you feel like you are covered in a warm and fuzzy blanket of beats. We aren't talking about hit you over head like Guetta or Calvin Harris but soothing melodies. A departure and less "pop" then their previous effort "Yes" this album takes a few listens to get into. Unfortunately it starts off in my opinion with a few week tracks. "Invisible' is a little too low key for me. The single "Winner" picks it up a bit and it only gets better from there.
I love how the boys they both don't take their status too seriously, they get cheeky and make fun of themselves with the inspired story "Early Stuff" about a cabbie who chats them up on a ride "You've been around but you don't look too rough, And I still quite like some of your early stuff" Neil sings "Those old videos look pretty funny What's in it for you now, need the money?"They say that management never used to pay, honestly you were ripped off back in the day". Then there's "Ego Music" at first listen I found the song annoying, but I think that was the point, this song most likely about Kanye West and his rapper buddies "Ego music, it's all about me" , sense of entitlement…" How ironic that the boys hired Andrew Dawson (Kanye's album engineer) to produce the album.
"A Face Like That" and "Hold On" bring us back to the old PSB's, I love the latter whose choir like atmosphere are matched along with the cheeky lyrics "Hold on hold on or the world will end today". "Breathing Space" and "Give It A Go" are just middle ground but the album really shines with 2 songs buried at the end. "Memory Of the Future" is a Pet Shop Boys opus, Neil sing "It's taking me all of my life to find you" his voice surrounded with swirling magical, melodic synthesizers, covering him in a warm blanket of pure bliss. "Requiem in Denim and Leopard skin" is like finding an old Pet Shop Boys gem that was lost in a vault, unfortunately the song sounds like a happy "goodbye" from the boys, let hope this is not the case.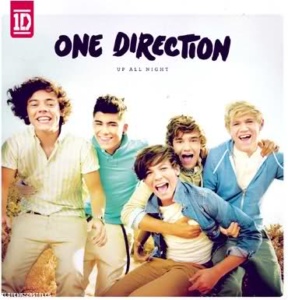 4) Up All Night—One Direction
Only Simon Cowell can turn five unknown twinks, into the world's biggest superstars. It might not last long but he knows how to get what he wants from the best in the business. From the brilliant debut single "What Makes You Beautiful" the album is filled with great slick and fun produced pop songs, almost any song could be single material. "One Thing" is just as good as it's predecessor and the title track was screaming to be released "Katy Perry's on a plane, she's on a plane" they sing over a thumping beat as good as any of Perry's hits. "More Than This" and "Taken" fill the slots for pretty ballad which don't sound kiddy but grown up band. "Tell Me A lie" penned by Kelly Clarkson" is a rocking rolling dance gem along with the Beatles/Take That sounding "I Want". Even the songs they co- write like "Everything About You" holds up to the other tracks. The album ends off with 2 of the best tracks "Save You Tonight" and "Stole My Heart" which is one the best dance songs of the year, I don't understand why they released a 2nd album so quickly instead of releasing this as a single, a wasted opportunity.
5) Overexposed—Maroon 5
Inspired by their mega hit "Moves Like Jagger" the new album produced by hit maker Max Martin (Backstreet Boys, Kelly Clarkson, and many others), venture the boys into a pop infused dubstep album, from the opening reggae influenced song "One More Night" which spent 9 weeks at #1 to their previous single "Payphone", the album is jammed packed with winners. "Daylight", "Lucky Strike" (with Ryan Tedder) and "Love Somebody" with its clever synth 80's hook are future hits in the waiting. "The Man Who Never Lied" is a sly rocking thumping dance romp with Adam trying to convince himself it's OK to not tell the truth. "Ladykiller" is olf Maroon 5 with a funky baseline, less production and more vocals, but "Fortune Teller" and "Tickets" goes right back into dubstep. Favorite track is the Shellback produced "Doing' Dirt" which feels like a long lost 70's disco gem crossed with the Sugababes "Red Dress". Could Maroon 5 be the crowned kings of the dancefloor? Maybe so.
If you get the deluxe edition be sure to check out their fabulous jazzed up version of Prince's "Kiss".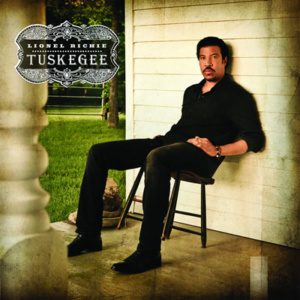 6) Tuskegee—Lionel Richie
The idea of Lionel Richie doing a country album might confused the average music listener, but if you were more attentive you would see that his songs like "Stuck On You" and "Deep River Woman" are pure Country, not to mention the mega hit "Lady" which he penned for Kenny Rogers. For this project Lionel got some of country's best singers and musicians to duet with him. When I first heard snippets of the album I was a bit disappointed but after hearing the full LP I love it. R&B staples like my favourite "You Are" with Blake Sheldon are just as good if not better, this guitar flavoured version only adds to the song without taking away any of the original magic. "My Love" with Kenny Chesney, "Sail On" with Tim Mcgraw and "Stuck On You" with Daruis Rucker are perfect. "Deep River Woman" with Little Big Town, in my opinion rivals the original sung with Alabama back in 1986 on his "Dancing On The Ceiling album", the harmonies here are gorgeous, this song needed this production. A song that should have been a bigger hit "Just For You" is another stand out with Billy Currington. "Hello" with Jennifer Nettles from Sugarland, is an interesting mix but I'm not sure their vocals work well together while "Easy" with Willie Nelson sounds like it could have been written for him.
I only wish it was less of a Greatest Hits list, "Dancing On The Ceiling" and "All Night Long" do not translate into country, Lionel what were you thinking? Even Rascal Flatts couldn't country-fi "Ceiling". "All Night Long" gets saved by going more island flavoured then country with the help of Jimmy Buffet and some cool Hawaiian like steel drums. "Say You Say Me" with Jason Aldean is another oddity that doesn't translate well. I read all about the lengths Lionel went through to get Shania Twain to record "Endless Love", but I don't think their vocals match well plus did we really need another version? I never liked the Mariah Carey Luther Vandross one, nothing compares to the original with Diana Ross. Speaking of vocals, despite the guest list nobody sounds as good as Lionel singing his own songs, his voice still sounds great, unlike Kenny Rogers who's losing it, I would have preferred a solo version of "Lady" instead.
7) Good Morning To The Night—Elton John VS Pnau
What happens when you take a modern electronic Australian duo and give them Elton John's early classic masters to play with? You get this little ingenuous piece of heaven. I've never like sampled music, but this album is a whole new ballgame. Elton actually hired the duo Pnau when he heard their previous recordings and fell in love with their music. These are not remixes but total reconstructions of his songs. I find that remixers have gotten quite lazy, Pnau have definitely set the bar high. Every song has a familiar feel but sounds shiny and new, Pnau have created a certain atmospheric charm, unlike modern remixes which seem to only hit you with bass and sound and no melody. Trying to figure out which parts of what song they used is also part of the fun, they didn't used his most famous material, the title track, a UK dance hit, borrows from 'Mona Lisa' and 'Mad Hatters' and 7 other tracks. "Sad" feels like a long lost disco classic, it doesn't sound like a remix but rather a sophisticated new song. "Black Ice Stare" feels like a lost reggae classic, while "Foreign Fields" is a fantastic take on Elton "High Flying Bird", "Telegraph to the Afterlife" slows down to a Beatlesque acid trip and "Phoenix" take on Elton's "Grey Seal" to new heights. Only 8 tracks long the album leaves you wanting more.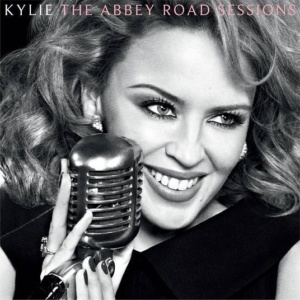 8) The Abbey Road Sessions—Kylie Minogue
I thought I was going to be disappointed, after all who needs a jazzy acoustic album of Kylie's dancefloor classics? Kylie is not known for her vocal prowess, but this album definitely delivers. While some songs are misses, "On A Night Like This" just doesn't have enough melody to work, and who needs "Slow" slower, really? Opening track like "All The Lovers" proves how good a song really is. "Better The Devil You Know' is fab but we've heard this version in concert before same goes for "I Believe In You and "I Should Be So Lucky". "Never Too Late" is absolutely fabulous, a forgotten gem that translates well, same goes for "Finer Feelings", interesting how most Stock Aiken and Waterman tracks work well into many mediums and genres proving that a good melody counts. While I think that "Can't Get You Out Of My Head" should be banished to never be heard or recorded again, I actually love this version, the strings/violins are beautiful. Love At First Sight is cute. I was worried that we would get the snooze jazzy version of "Locomotion" but luckily we get a somewhat upbeat version. Having Nick Cage record his vocal for "Where The Wild Roses Grow" was a definite delight, but the true gem is the only new song "Flower" a fan favorite which up until now was only sung in concert, the sad song (as most fans speculate), about her longing to have a child, is emotional and poignant.
Too bad songs like "Spinning Around" which sounded fabulous when she sang it at the Proms concert was not included and "Wow" and "In My Arms" were only bonus tracks on certain editions. I would have preferred less of a hit package and more lost classics that suited the genre.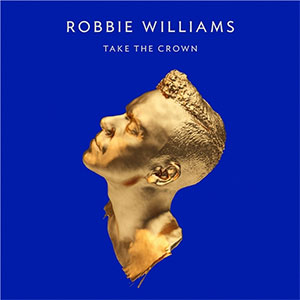 9) Take The Crown—Robbie Williams
After a return to Take That greatness Robbie delivers another solo album, he claims this is the album he wanted to do instead of "Reality Killed the Video Star" which I actually liked. While "Take The Crown" it's no "Sing When You're Winning", or "Escapology", it's a valiant effort. "They said the magic was leaving…" he sings on the opening track, "Be A Boy", he still has some magic with the #1 saccharine sweet cutesy UK hit "Candy", and the synth 80's inspired "Shit on the Radio" which reminds me of Queen's "Radio Gaga". "Gospel" sounds a bit like early Robbie rebel but it doesn't come close to anything on his first 2 albums. "Different" the required power ballad is likable enough like "Feel" or Come Undone". The next 2 tracks are probably my favorites, "All That I Want" is an 80's funky electro sounding piece that could make a good single and "Hunting For You sound more authentic than anything else on the album, Robbie's vocals and falsetto really shines. "Into The Silence" could be another power rock ballad but it tries too hard and sounds overproduced. "Hey Wow Yeah Yeah" is just filler in my opinion, I don't get it. "Not Like The Others" is a bit of return to form, the music reminds me of good old Robbie but after 3 to 4 songs I'm getting tired of lyrics about his sex life.
The bonus track "Eight Letters" originally written and sung by Take That proves that Robbie should just stay with the group who are producing better pop songs and albums.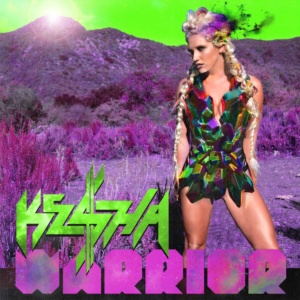 10) Ke$ha—Warrior
My guilty pleasure of the year. A Dr. Luke/Max Martin production I was actually expecting more, but it's Ke$ha, trashy, brassy and fun. "Die Young" is the catchiest pop song of the year, "I hear your heartbeat, to the beat of your drums…", Ke$ha definitely goes to the beat of her own drum and she sings, raps and vomits glitter all over the dancefloor. I almost wish she would give up the silly raps and autotune, the fabulous country pop track "Wonderland" proves that she can sing and write a great song, but unfortunately the other stuff has become her signature.
Highlights are the catchy guitar driven "Crazy Kids" (wishing she would of deleted the awful rap parts) , and the unusual garage/rock duet with Iggy Pop "Dirty Love", who can't like a song that name checks Rick Santorum and cockroaches and how they "do it", no auto tune here. Her voice sounds great on "Thinking Of You", a big "f*ck you" to her ex, is as good as any mad Taylor Swift song but much more fun. "Whenever You Are" could be another single with it brassy baseline and catchy chorus. So many tracks could be singles including "I Only Wanna Dance With You" a collaboration with The Strokes, "Supernatural" with it's beautiful haunting verses and a brassy pounding chorus, and "All That Matters (The Beautiful Life)" a thumping 90's Ace Of Base like track. The regular edition album ends of with a haunting Phil Collins like ballad "Love Into The Light", another testament that she is more than just a silly pop singer.
Best Singles of 2012
1. Only The Horses—Scissor Sister
2. What Makes You Beautiful—One Direction
3. Glad You Came—The Wanted
4. Sad—Elton John VS Pnau
5. We Are Never Ever Getting Back Together—Taylor Swift
6. Flower—Kylie Minogue
7. Parler A Mon Pere—Celine Dion
8. Call Me Maybe—Carly Rae Jepsen
9. Memory Of The Future–Pet Shop Boys
10. Origin Of Love—Mika
11. Little Things—One Direction
12. Troublemaker—Olly Murs
13. Celebrate-Mika
14. One Thing­­–One Direction
15. Die Young—Ke$ha
16. Let's Have A Kiki–Scissor Sisters
17. Live While We're Young-One Direction
18. Chasing The Sun—The Wanted
19. Baby Come Home-Scissor Sisters
20. Diamonds–riahnna