2010 the year in music review
In a year where pop music was back it was unusual hard for me to find 10 top albums, as usual a flood of releases came in at the end of the year. The year was packed with great pop dance singles while albums kind of suffered. In North America The chart were ruled by Eminem, Rihanna, Justin Beiber, Katy Perry, Taylor Swift, Kei$ha, Lady GaGa continuing from last year, and the cast of a little musical show called Glee. Who would have thought that their acapella version of "Teenage Dream" would rival its creator's Perry.
In The UK Robbie Williams shocked fans by reuniting with his boyband Take That, Kylie Minogue was back on track with her dance Opus Aphrodite, and a new electronic group "Hurts" reminiscent of the Pet Shop Boys came onto the scene.
The Scissor Sister came back into form with the Stuart Price produced "Nightworks", Stuart produced 3 albums on my list . Swedish electronica/dance artist Robyn wowed us with not one or two but three albums and showed us she does beats and melodies better then most of her contemporaries.
By the end of the year all things came full circle. The Beatles came back into our heads and hearts as their catalogue was finally available on Itunes, and just before the year's end Michael Jackson's estate released an album of unreleased songs. The debate will go on forever, for or against releasing the material, but let's face it most us fans were curious and wanted to hear it.
Top Albums of 2010
01 Aphro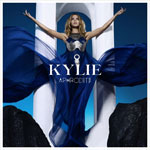 dite—Kylie Minogue
Her album "X" was criticized for being un-cohesive, (I loved it and don't get all the fuss) for her 11th studio production "Aphrodite" Kylie enlists the help of dance music wizard Stuart Price (Madonna, The Killers, Scissor Sisters) to produce a tightly woven piece of dance floor heaven. The album opens up with one of Kylie's most hypnotic songs "All The Lovers" and like the video it places her at the top of her game, like the Goddess of music amongst her adoring fans.
From there on the disc doesn't stop from the soon to be smashes "Get Out Of My Way" and "Put Your Hands Up". Jake Shears of Scissor Sisters fame offer the frisky "Too Much" and Stuart does a great job on the heavenly "Looking For An Angel" and "Better Than Today". The less successful tracks are the slower "Everything Is Beautiful" and "Illusion" I would have replaced both with the Xenomania produced songs "Mighty Rivers" and "Heartstrings" which ended up as bonus songs on Itunes and the latter on the Japan version of the album. Best tracks are the title song with it's African flavoured drum beats, and anthem "I'm fierce and I'm feeling mighty, I'm a golden girl, I'm an Aphrodite Alright.. alright!", and the last song tucked away at the end "Can't Beat This Feeling" which sums up the album.
"Aphrodite" is up there with her best albums "Light Years" & "Rhythm Of Love" and dare I say better then "Fever". 9/10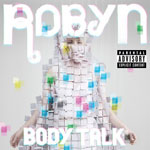 02 Body Talk–Robyn
3 times the charm for Robyn who released 3 records this year. Part 1 & 2 of this EP trilogy only wet our appetites for more. The Final Body Talk compilation has produced one of the finest albums of the year. From the Grammy nominated dance anthem "Dancing On My Own", to the other singles "Hang With Me" and the beautiful orchestrated "Indestructible" make this Swedish Pop star Queen of da beats. Robyn can take the best of the old school groove and mix it with a new twist; she has a style all her own and doesn't mince her words like most throw away modern pop stars. Songs like "In Your Eyes" has multiple layers of rhythms and grooves that give it a full large band quality to it. She can go all out pop for "Time Machine", dip into reggae with the delightful "Dancehall Queen", or dish it out with Snoop Dogg on "U Should Know Better" ("then to F*ck with me"). "None Of Dem" and "We Dance To The Beat" strips her sound down to the essential primitive beats, a beat all her own but enticing enough to make you just want to jump in and dance. The only song missing to make the perfect record would have been the track "Cry When You Get Older" from Body Talk Part 1. 9/10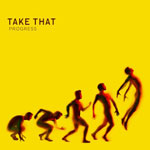 03 Progress–Take That
The first six tracks is the start of a solid album. It open's up with the mega single " The Flood", one of the few songs that make them sound like a full fledge arena rock group. On track two Robbie and Mark vocals blend perfectly as they rock the dancefloor on their urgent cry " S.O.S"…"Liberate your son's and daughter, some are G_ds some are monsters"…this is no longer the sugar sweet boyband of he 90's who made it's success on ballads by Gary Barlow. Williams and producer Stuart Price head this ship. Price who has produced albums for The Killers, Madonna and Scissor Sisters gives it an overall electronica feel which you can hear on tracks like the bubbly but not sweet "Happy Now" and "Wait". The best track is the Mark and Robbie political protest song "Kidz" , Stuart's bleeps and blobs make it border on Depeche Mode mixed with Janet Jackson's Rhythm Nation, unfortunately due to the recent student protests in the UK this favoured 2nd single was pushed to 3 rd place in favour of S.O.S . Despite Robbie's stalker-ish lyrics the Beatles-esque melody "Pretty Things " is a nice slice of synth-pop.
Unfortunately the album looses steam on the latter 5 tracks where each member takes a stab at singing solo. "Affirmation" is a clever little tune lyrically reminiscent of Darren Hayes and Savage Garden but Howard Donald has really weak vocals and he can't seem to hit the notes on the refrain. Mark Owen's " What Do You Want From Me" is no where near as good as his contributions to previous albums. Robbie's steampunk electro rockin' "Underground" and Gary 's cute "Eight Letters" which samples Ultravox's " Vienna " are just OK. Oddly my favourite solo is Jason Orange's hidden track "Flowerbed". A valiant effort, my only complaint is that their best new composition, the Gary and Robbie duet "Shame" was used on Robbie's recent Greatest Hits and not saved for this album. 8.5/10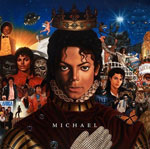 04 Michael–Michael Jackson
I thought I would like a song or two but I'm blown away at how a set of unreleased demos can rival most modern releases. The album doesn't really have a theme or concept but these ten tracks are superbly produced and carefully made to sound like a Michael Jackson record. Producers Teddy Riley, "Tricky" Stewart, Akon and others did a superb job piecing together the tracks to create a finished product.
The opener Hold My Hand a duet with Akon, the only song not penned by Michael was recorded in 2007 and just completed; proves that Michael can have had a modern hit. Hollywood Tonight is very reminiscent of the Dangerous era and has all the Jackson signature vocal beat boxing groove. Keep Your Head Up High is a lush gorgeous inspirational ballad that could easily be his new Man In The Mirror. On (I Like) The Way You Love we hear a bit of his genius, a rare recording of Michael explaining how he wants the song to sound imitating the drum beats and instrumentation with only his vocals. It goes right into the full lush production making this beautiful Motown style groove sound magical. Monster another song about the pitfalls of Hollywood, while not the best track on the album it still gets you grooving. I could have done without the 50 Cents rap cameo but apparently Michael had wanted to work with him on his new record. Best Of Joy sound eerily familiar like a long lost 80's R &B ballad that could easily be part of his Greatest Hits. "Everybody wants a part of Michael Jackson" he sings on Breaking News, making fun of how media would tear him apart, but the urgency of the beats suggest he was more then just laughing. I Can't Make It Another Day teams up Michael with Lenny Kravitz to produce a heavy rock "Dirty Diana" groove. The last 2 track were taken from around the time of "Thriller". Behind The Mask is a haunting robotic dance groove that sample's Japanese Electropop pioneers Yellow Light Orchestra's song of the same name, "Who Do You Love?…Where is your soul, where did it go?" Michael screams with his signature Hee-Hee's. The closing track Much Too Soon is a beautiful country style ballad reminiscent of Gone Too Soon, I don't understand why it was never used. it could have been a huge hit.
To the reviewers who slammed the album saying it's just slim pickings from someone who was a perfectionist, and Michael would have never released them … well Michael's slim pickings is miles beyond the drivel that gets released as a record these days. 8.5/10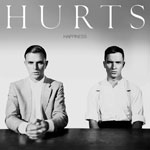 05 Happiness–Hurts
Hailed as the new Pet Shop Boys, UK duo Hurts debut "Happiness " is not a stomping dance music album but a sophisticated electronica soundtrack, think Depeche Mode which they channel on the single "Better Than Love" . From the opener "Silver Lining" to the beautiful orchestrated ending track "Water" they deliver a delightful atmospheric sound with emotional lyrics and pretty melodies reminiscent of the 80's new wave movement. The dark but hopeful "Wonderful Life" reminiscent of the Jimmy Stuart X-mas film has a character contemplating suicide; the track is without a doubt one of the best singles of the year. "Blood Tears & Gold" channels a bit of Erasure, while the track "Sunday" leans on U2 . The album never gets boring with the gospel tinged choired "Stay" and "Devotion" which features pop princess Kylie Minogue. Lead singer Theo Hutchcraft's vocals are glorious and soar on tracks like "Evelyn" and "Water" . Their music isn't as sweet, danceable or happy as the likes of Ke$ha, Katy Perry or Lady GaGa but it's well crafted and sophisticated which will unfortunately will keep them off the radio in North America. 8/10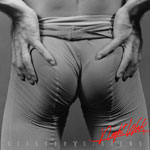 06 Nightwork–Scissor Sisters
After a disappointing sophomore album Scissor Sisters get back to basic as their 3rd album "Night Work" takes its influence from Giorgio Moroder and the late 70's early 80's dance grooves. From the Robert Mapplethorpe cover butt shot to the bright magenta colours this disc is unmistakably gay. Produced by dance wizard Stuart Price (Madonna, The Killers, Kylie Minogue), is a tight album with only the lead single "Fire With Fire" feeling out of place. Not sure why it was chosen, but it does have an Elton John quality to it, not unlike their previous mega hit, "I Don't Feel Like Dancing". Best track is "Invisible Light" the Pet Shop Boys-esque fabulous six minutes of disco trance heaven with special guest Ian McKellen, (think of Vincent Price's part in Thriller) the song was chosen as a buzz song before album came out, a real mistake not to release it as an official single.
Other fun grooves are "Any Which Way" a 70's flavored R & B Jam, the title track which sound like a cross between the Cars and Flashdance's "Manic", "Something Like This", and "Running Out" which sounds eerily familiar to The Cure. Ana Matronic's sultry vocals take the lead on the electronic 80's sounding "Skin This Cat". There's no doubt the disc with songs like "Skin Tight" which segues right into "Sex And Violence" were influence by lead singer Jake Shears trip to Berlin Germany, where he "cut loose" after suffering from burn out.
The only thing missing from this set is a real killer commercial single, but then the Sisters have never been main stream, and remain a cult favorite in North America. 7.5/10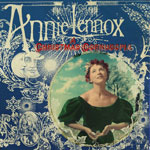 07 A Christmas Cornucopia–Annie Lennox
I never thought a Christmas album would ever grace my top 10 list but this is the best Annie Lennox has sounded in a long time, her voice is absolutely glorious on tracks like "Angels From The Realms of Glory" and haunting on "God Rest Ye Merry Gentlemen" which is quickly becoming my favourite version. Annie didn't pick the typical sweet saccharine X-mas songs and her arrangements are refreshing and superb. Annie enlist the help of the incredible African Children's choir on more then half the album, and she gives track like "Lullay Lullay (The Coventry Song)", and "As Joseph Was A Walking" an African rhythm makeover, For those looking for original material the last track "Universal Child" is a beautiful song written by Annie herself. 7.5/10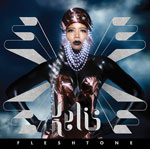 08 Flesh Tone–Kelis
Taking a completely new direction Kelis drops her mainstay of Hip Hop for an electronica synth house celebration to produce some of the best dancefloor anthems of the year. The short 9 track album is just perfect, from the first song it grabs you right in for 37 minutes of pure ecstasy and bliss. This isn't a sweet pop record but something you would hear in a hard core dance club, while her vocals are not soaring like most Diva's her husky voice blends just perfectly with the music.
The album grooves and grinds to the 22th Century with the help of French producer David Guetta on the fabulous first single " Acapella" a dance floor rhythmic anthem written for the birth of her son and "Scream" dealing with emotions of her splitting with hubby Nas. She spouts fireworks with Italian dance king Benny Benassi on the " 4th of July", and Emancipate . On "Home" she takes us to another universe of lights and blinding beats of desire. The album ends with the poignant and most commercial track "Song For The Baby" . Unfortunately this project will probably alienate her older fans and is not made for American radio, but as she sings in "Brave" "I'm super cool, but now I'm super strong, I've got nothing to loose". 7.5/10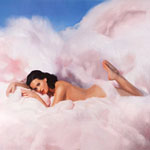 09 Katy Perry–Teenage Dream
"Don't bore us get to the chorus" is the mantra of Perry's album producers Dr. Luke (Lukasz Gottwald) and Max Martin. Luke is the new superstar songwriter who has produced mega hits for the likes of Kelly Clarkson (Since You've Been Gone) and Pink. Martin reigned supreme in the late 90's and produced the magic behind The Backstreet Boys and Britney Spears. You would think that somebody like Perry would be right down my ally but my problem with Perry is that she doesn't come off as genuine; it feels like she is going through the motions, doing what will make her popular.
The songs stick in your brain like a bad toothache with hits like "Teenage Dream", "Last Friday Night" and the summer anthem "California Gurls". The best track is the faux rock Heart sounding song "Circle The Drain" it's one of the few track that seems genuine, the lyrics actually sound like Perry wrote them from personal experience of a lover who falls victim to drug abuse. "Fireworks" is a cute dancefloor tune, while "Peacock" with its cleverly hidden subject matter has one of he most annoying choruses in over a decade. "The One That Got Away" is the last good song on the album. The rest is kind of weird "E.T" sounds like Russian faux lesbians T.A.T.U., her pronunciation of the title makes her sound drunk. She tries to be arty with "Pearl" but it doesn't quite work. "Who Am I Living For?" seems like filler and "Hummingbird Heartbeat" sound like "Teenage Dream" part two, or is it the other way around? Why must producers always program a boring ballad at the end of an album like "Not Like In The Movies"? Snooze…
Interestingly Luke said that the # 1's "Teenage Dream" and "California Gurls" where last minute additions to the album and he had to convince the label to halt the release till those 2 songs were completed. I wonder how big the album would have been without them. 6.5/10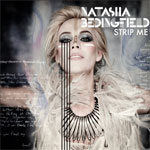 10 Natasha Bedingfield–Strip Me
She's a young, hip, has a unique voice, doesn't need auto tuning and always has something interesting to say, but Natasha seems to have a hard time keeping success. For her 4th outing Natasha works with an array of producers like John Shanks, Ryan Tedder, and Andreas Kleerup of Robyn fame. I must admit on the first listen I was a bit disappointed. Her last album "A Pocketful Of Sunshine" was fabulous, this album is well polished but it seems to be missing something especially that one huge radio single that could propel it. The album runs like marathon of upbeat female empowerment, at her best she rock off with Kevin Rudolf on the dancable "All I Need", and make's you smile on the catchy pop Ryan Tedder collaboration "Neon Lights". Ryan's other song, the title track and 2nd single is a great anthem but like most of the songs it sounds like something we've heard before. I love Natasha's signature vocal tone and lyric delivery which can be heard on songs like "Weightless" and the fabulous dancefloor single "Touch" , unfortunately even with the benefit of being the star of a big commercial campaign for Nevea it still bombed on the charts. "Run Run Run" and "No Mozart" are cute but tracks like "Can't Fall Down" , "Try", "Break Thru" and "Recovery" seem more like filler. 6/10
Singles of the year
All The Lovers–Kylie Minogue
Shame—Robbie Williams & Gary Barlow
Facing A Miracle—Taylor Dayne
Release Me—Agnes
Get Outta My Way—Kylie Minogue
Hang With Me—Robyn
Teenage Dream—Glee Cast
Gave It All Away—Boyzone
Acapella—Kelis
Dancing On My Own—Robyn
Higher -Taio Cruz featuring Kylie Minogue
Better Then Love—Hurts
Fireworks—Katy Perry
Lights Out—Rick Astley
Wonderful Life—Hurts
Hold My Hand—Michael Jackson featuring Akon
All You Need Is Now—Duran Duran
I like It–Enrique Englesias Featuring Pitbull
Bulletproof—La Roux
Touch—Natasha Bedingfield
Break My Heart—Taio Cruz
Dynamite–Taio Cruz
Better Than Today—Kylie Minogue
4th of July—Kelis
Just The Way You Are–Bruno Mars